Brace yourself Los Angeles the Cricket Legends are coming this Saturday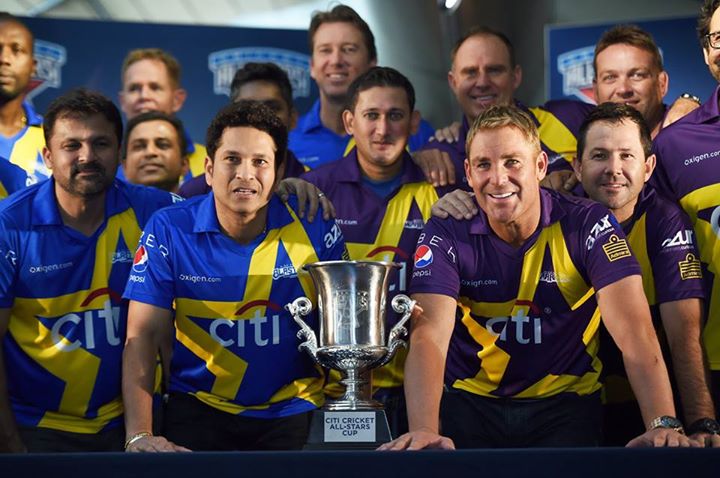 To celebrate the successful inaugural season of the Cricket All Star series in USA, Organizers have announced free passes to cricket fans for Saturday's game at Dodgers Stadium .
The free tickets are all part of an effort to draw bigger crowds and promote cricket in USA. Dodgers stadium with a capacity of 56,000 is a rare chance to showcase the game of cricket to USA. Around 10000 tickets will be given to promote the game. Please spread the word out and invite your friends and families to this once in a lifetime oppurtunity and make this a spectacular fitting finale to Sachin's Blasters and Warne's Warriors.
Fans can get their Free tickets to Saturday's game at the stadium. Only the top deck tickets will be given as free passes ($50 value) on a first come basis.
All other tickets can be bought at 50% off at the stadium ticket counter
To get your Free tickets please email This email address is being protected from spambots. You need JavaScript enabled to view it. for a confirmation. In the subject of your email, Please mention Free ticket request Promo code LAtelugu.com
Please include the name and number of tickets required.
****Update*** The free tickets quota has been reached. If you have been selected for the free passes ,confirmation emails have been sent with instructions to pick up your tickets . All tickets not collected by 7PM will be released to the public. If you are interested and would like to be wait listed for the free tickets please call or text Tilak at 310-218-7580 . Please give your name and number of tickets . Any tickets unclaimed after 7pm on Friday will be released to the waitlist
Cricket patrons can also buy discounted tickets at 50% OFF online
Go to http://losangeles.dodgers.mlb.com/la/ticketing/cricket.jsp
use code CASSACHIN to buy tickets (Will work only for higher priced ticket $100 or more at half the price)
Please be at the stadium two hours before the game time.
http://losangeles.dodgers.mlb.com/la/ticketing/cricket.jsp
http://www.cricketallstars2015.com/