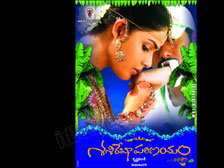 Sasirekha Parinayam Winners List
LATelugu's Free movie Winners announced below can watch Sasirekha Parinayam for Free this week  at any of the locations in the schedule.
Please display a valid ID to collect your free tickets.
Please call LATelugu @ 818-642-1145 if you have any questions about the free tickets. 
Winners have been chosen randomly from a pool of recent customers
Adinarayana Chaluvadi 
Ajay Kunatham 
Gnanendra Kumar Kanagala
Gopichand Nakkala 
Jeevan K Nalimela 
Karunakar R Boddu
Kiran Chintalapati 
Kiran Erra 
KUMARREDDY GAJJALARAMANIL 
Lohit Kumar Rangineni
Madhava K Meduri 
Nagaraju Bussa 
NARESH DODDA 
NARESH VANAM
PALLAVI GADUPUTI 
rajiv nallu 
RAMANA KUMAR
sireeshkumar bodireddygari
Sowjanya Alokam
Sriram Valluri 
SURENDRA POOSARLA 
Vamshidhar Nimma 
Venkateswara Shagapuram 
vijaya kumar saraswathi 
Vishnu K Kalavakuru
Adults: $10 - Kids: Free

 
Exhibitor: Kiran Muppavarapu - Ph: 848-248-5261

Sasirekha Parinayam
January 1st

Thursday-Lakewood

Naz 8
6440 E. South Street
Lakewood,CA 90713
Directions

4:00 PM


Sasirekha Parinayam
January 2nd

Friday-Laguna Hills

LagunaHills Mall Cinemas
24155 LagunaHillsMall Rd
Laguna Hills,CA 92653
Directions

9:30 PM


Sasirekha Parinayam
January 3rd

Saturday-Lakewood

Naz 8
6440 E. South Street
Lakewood,CA 90713
Directions

4:00 PM


Sasirekha Parinayam
January 3rd

Saturday-Culver City

Culver Plaza Theatres
9919 Washington Blvd
Culver City,CA 90232
Directions

9:30 PM


Sasirekha Parinayam
January 4th

Sunday-West Hills

Laemmle's FALLBROOK 7
6731 Fallbrook Ave
West Hills,CA 91307
Directions

10:00 AM